OUR MISSION
We are a team of design lovers, who travel the world to source all the beautiful things that make a space pop among the mundane.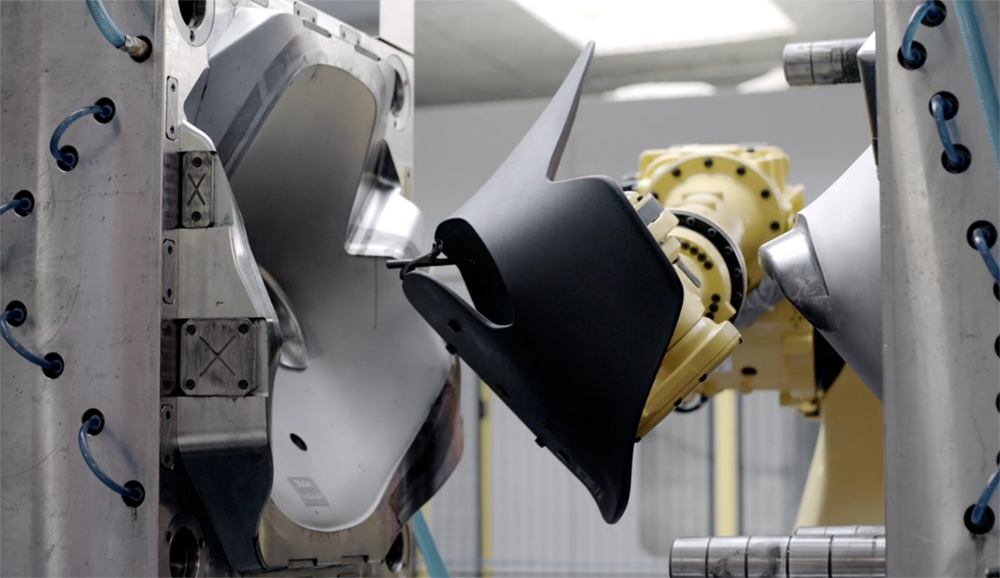 Authenticity, artisanship & craftsmanship
Our designs are classy yet playful, made to stand the test of time and changing trends. At the heart of our design philosophy, however, lies the understanding that flawless proportions uphold the balance between aesthetics and comfort. In other words, we place equal emphasis on aesthetics and comfort because we know that you do too.
LEARN MORE
We are in a small inner west semi and our new lounge has added a new space for us. We thought it might dwarf the outdoor space but if anything it makes it look bigger. We could not be happier, great product and great service. We can not recommend more highly.
Karen K.
Just bought an Oak bed from SLH. Really happy with the quality and the service was great - the delivery guys even assembled the bed. Highly recommended.
Tamara K.
We bought a huge rustic dining table from them to use as a conference room table. Could not find anything like it anywhere else, just perfect. Also appreciate them finding the best priced freighters.
Travis M.
Unique and stylish home furniture, well designed and in top quality materials. Also fantastic team of employees, so I was very happy with my sales interaction and the artwork piece that I brought home!
Suzana E.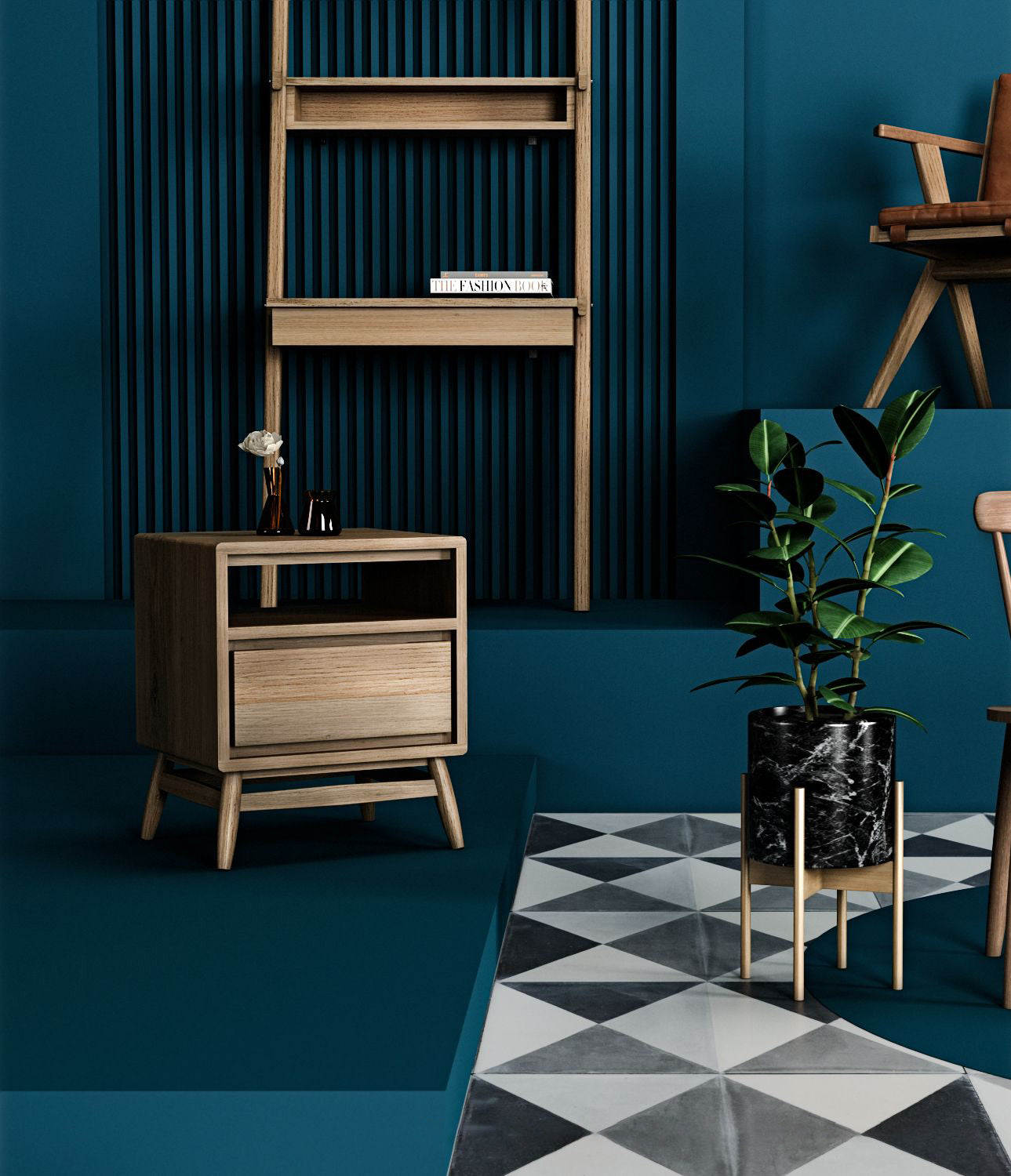 ARE YOU AN INTERIOR DESIGNER OR A DECORATION PROFESSIONAL?
Apply for trade pricing now
APPLY NOW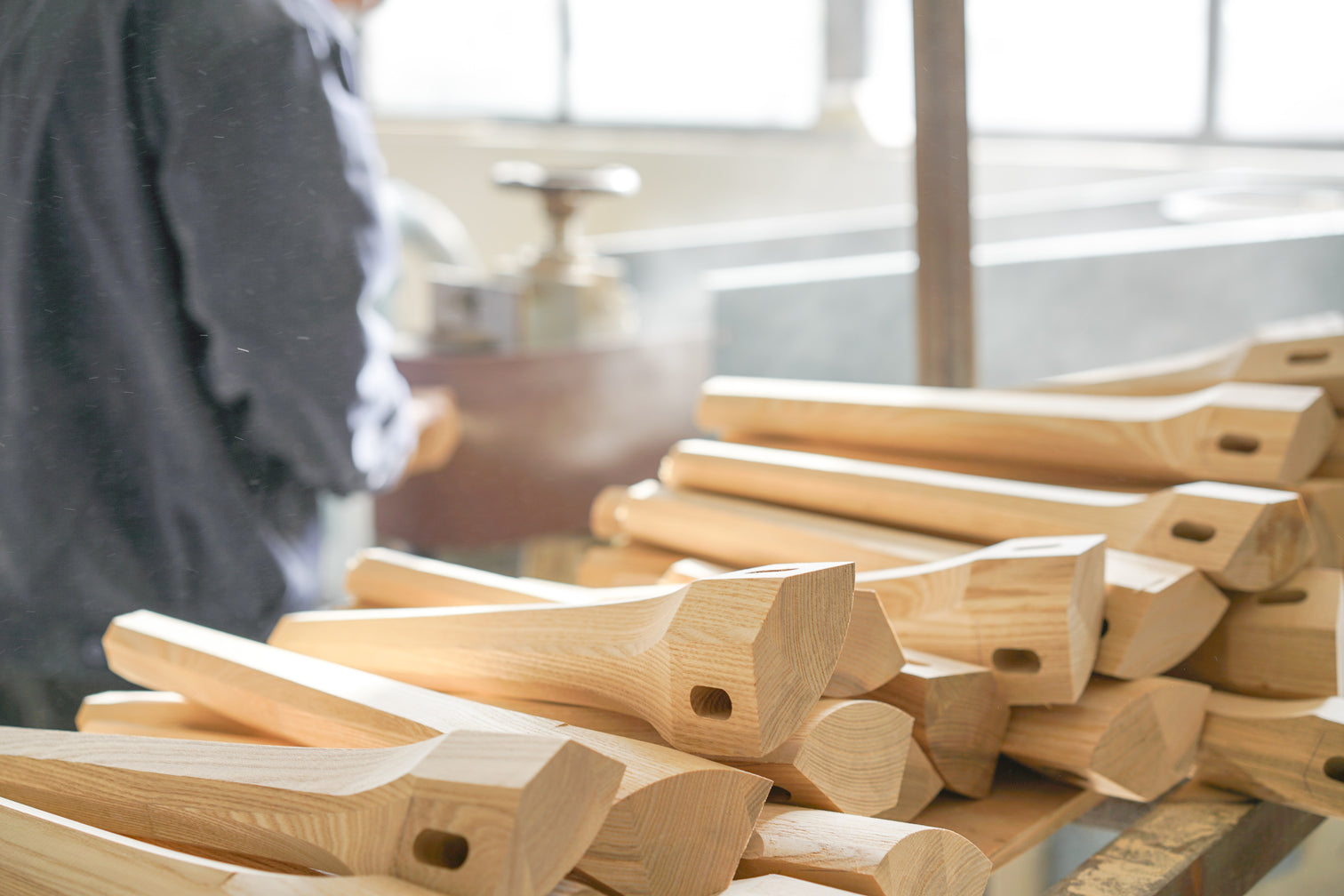 AFTER SOMETHING SPECIFIC?
We tailor furniture to fit your needs.
MAKE AN ENQUIRY
Genuine timber, sustainably sourced.
Our authentic pieces are made consciously and sustainably, using only responsibly sourced materials without compromising on quality or craft.
Learn More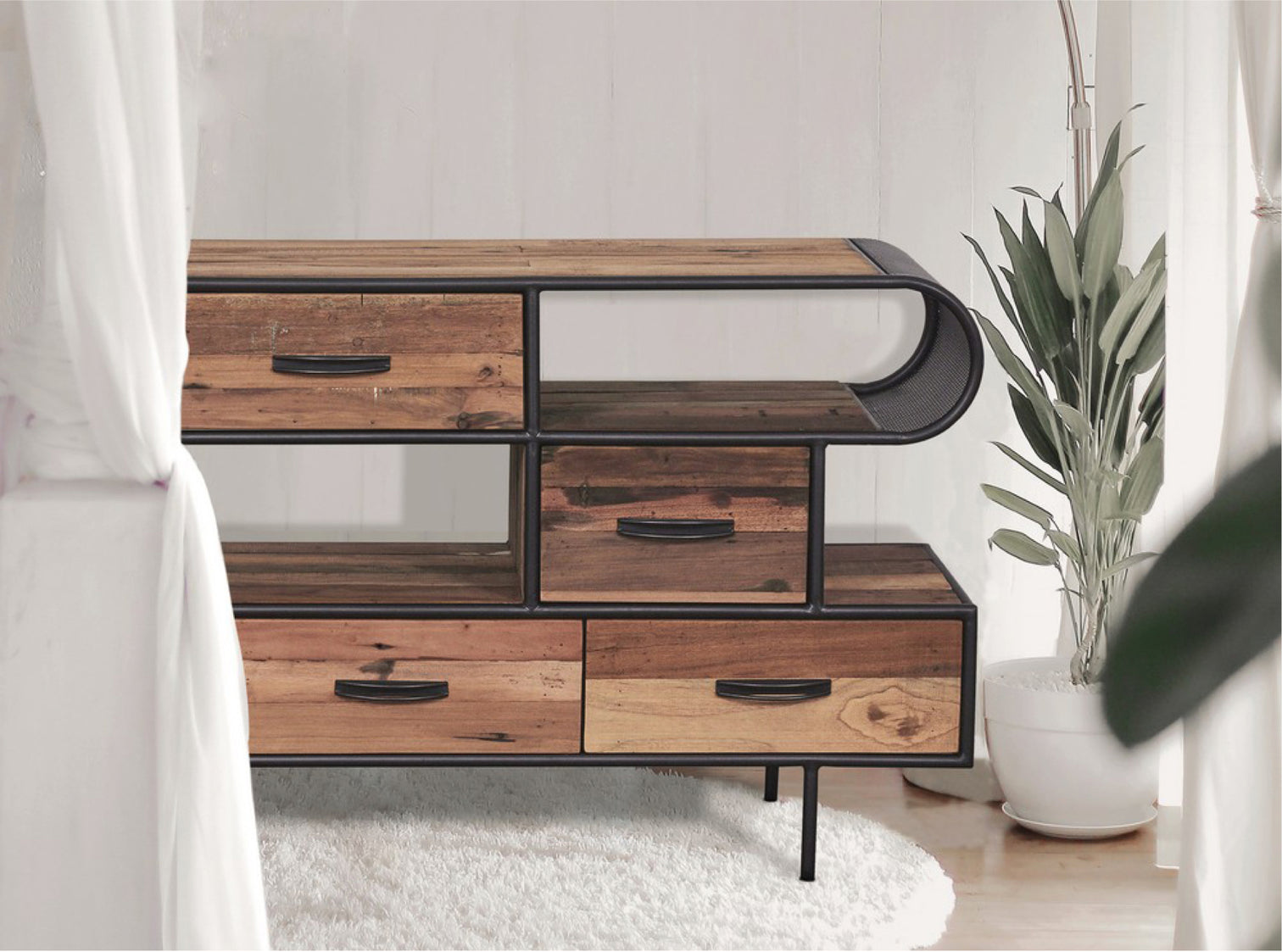 Visit our Sydney Showroom
If it's a commercial fit out you require or that gap in the corner of the room that needs filling, visit us!

UNIT 3A/483 Balmain Rd
Lilyfield NSW 2040
FIND DIRECTIONS
SLH Designer Furniture Australia 
At SLH we're a leading supplier of contemporary luxury furniture in Australia.
We offer a collection of carefully curated modern designer indoor and outdoor furniture to allow you to create your ideal home.
Finding the right furniture for your home is important as your home is an extension and expression of who you are. We want you to be able to find the perfect furniture that embodies and encapsulates who you are and makes you feel at home.
Our collection of modern designer furniture is thoughtfully designed to capture this essence, timelessly blending luxurious designs, with sustainable materials to create contemporary furniture that is going to stand the test of time in more ways than one.
Here at SLH, we have the full solution for your home furniture needs. Our range includes furniture for your bedroom, living room, dining room and kitchen, home office space, and even your outdoor space. We also offer flexibility, working with you every step of the way to find the exact piece you're looking for, personalisation is our strength.
Buying your high-quality furniture is easy with SLH. You can shop for designer luxury furniture from wherever you are in Australia. We have a Sydney showroom located only 10 minutes from the Sydney CBD in Lilyfield where you can discover our contemporary indoor and outdoor furniture in person. You can also shop our entire range online, we offer shipping to Melbourne, Sydney, Perth, Brisbane, Canberra, Adelaide and Australia-wide.
If you're looking for contemporary luxury furniture for your home or commercial space, shop with SLH today.
Designer Furniture for the Entire Home
Our range of modern contemporary furniture includes a wide range of both indoor and outdoor furniture. We create a harmony through flawless proportions in our designs, carefully balancing aesthetics and comfort to create ideal contemporary furniture for your home.
Our range of luxury indoor furniture is carefully curated with timeless designs that have been developed with comfort, luxury, and appeal in mind. Our range is versatile, with pieces that can complement any style of home.
Each thoughtfully designed piece is somehow both eye-catching and able to seamlessly blend in as if it has always been a part of its new home.
Our collection of contemporary designer outdoor furniture has been designed and created using only the highest quality materials. We want to provide you with stylish, sustainable and enduring outdoor furniture. You shouldn't have to compromised on style when it comes to durability for your outdoor furniture.
We pride ourselves on providing a collection that can suit any style or size space, whether you're looking for furniture for a large home or a small space, there is something at SLH that will work for you.
Sustainable Designer Furniture Australia
Beautiful furniture shouldn't cost the Earth. If sustainable living is important to you, at SLH we can help you, because we pride ourselves on being one of the few truly sustainable furniture brands out there.
We're a furniture company with a difference. We offer authentic and sustainable lifestyle furniture that has been developed to ensure our environmental impact is minimised.
We only use high quality materials to ensure that our eco-friendly furniture collection will stand the test of time.
The materials we choose to work with are eco-friendly and sustainable. Our collection is primarily solid timber furniture, whose materials have been ethically sourced.
Some of the materials we use in our wooden furniture designs include:
European Oak Timber
American Walnut Timber
Forest Stewardship Council (FSC) Accredited Recycled Teak Wood
Upcycled Mixed Hardwood Timbers from Decommissioned Fishing Vessels
Teak Timber Discards
In addition to doing the utmost to ensure we're using eco-friendly and sustainable materials in our designs. We pride ourselves on not only using recycled materials but ones that can also be recycled at the end of the lifespan.
By sourcing upcycled materials that were destined for landfill or the incinerator, we're able to make a difference in the furniture industry, minimising our carbon footprint while creating something both functional and beautiful. 
We Celebrate the Natural Beauty of Our Raw Materials
By choosing to work with natural materials that are sustainably sourced, we're choosing to work with materials that are one of a kind. This means our range, though similar in design is full of unique furniture.
We focus on celebrate the differences, by accentuating the natural flaws, lines and knots within our sustainably sourced timbers.
Natural imperfections add a new dimension with the right subtle highlight and provides you with unique eco-friendly furniture that is sure to be a talking point as it brings the room to life.
Our diverse material sources, such as the upcycled mixed hardwood timbers which are obtained from decommissioned fishing vessels and the teak timber discards from government managed teak forests, allows us to focus on finding the natural beauty within each piece and celebrate their story.
Contemporary Designer Furniture Just for You
We pride ourselves on being able to find the right solution to meet your furniture needs. We can work closely with you to tailor furniture to suit you. You can discuss your needs in a consultation with one of our friendly and knowledgeable team members.
Shop Sustainable Designer Furniture at SLH Today
Take your time to browse our extensive range of tables, chairs, beds, stools and shelves online. 
Whether you're after indoor or outdoor furniture, SLH has the right piece to fit your room and lifestyle.
Be sure to explore each section of our website via the menu above and then drop by our Lilyfield showroom for the full SLH lifestyle furniture experience.
Located just 10 minutes' drive from the Sydney CBD, our friendly staff are always on hand to tailor your showroom experience and help you bring your vision to life.
If you're searching for a custom piece of luxury furniture that will have a positive impact on both your lifestyle and the environment, then contact us using the details at the bottom of this page or drop into the SLH showroom today.
Frequently Asked Questions
Where is the SLH Designer Furniture Store Located?
You can shop the SLH furniture collection in Sydney, Australia. Our showroom is located in Lilyfield at Unit 3A/483 Balmain Rd, which is only a short-drive from the Sydney CBD.
Our Sydney Furniture store and showroom is open 7 days a week, and no appointment is required to visit us.
Our showroom has been designed to give you an opportunity to feel and understand what it would be like to decorate your home with SLH's range of designer furniture.
At our showroom you can:
Discover our entire range of sustainable designer furniture
Experience our personalised great customer service
Learn about our sustainable approach to furniture
Work with us to find the perfect piece 
Can I shop the SLH designer furniture collection online?
Yes!
If you're unable to make your way to our Sydney Furniture Shop and Showroom, you can still shop our entire collection of furniture online.
You can easily purchase our furniture collection online, we even offer Buy Now, Pay Later Payment options like AfterPay and ZipPay.
We make it easy to shop with us by offering a consultation service that is available for online customers as well. Our personalised service is available for online customers as well as instore customers.
Where do we deliver our range of contemporary furniture in Australia?
Our entire range of indoor and outdoor furniture is able to be shipped all over Australia.
Our carefully selected freighters are highly skilled, meaning getting your new piece of lifestyle furniture exactly how you envision is a breeze.
Simply choose between our standard and premium delivery tiers, each catering for different item sizes, delivery speeds and destinations.  Please be aware that premium delivery is only available in Melbourne, Sydney and Brisbane metro areas, but custom arrangements can be made by speaking to our staff.
For full details on the logistics of each tier described above and to ensure your new furniture is seamlessly delivered just the way you expect, take a look at all the details on our shipping page.
Why Should I shop With SLH for My Furniture Needs?
We have worked hard to combine our passion for beautiful, comfortable and sustainable furniture to create a stunning range of indoor and outdoor furniture for all areas of your home.
We believe that buying sustainable furniture shouldn't mean that you have to compromise on quality or design. While all of our products and materials are sourced from FSC accredited suppliers, the harsh facades of the materials we've given a second life to are worn as a rustic badge of honour.
If you can identify with any of these values, then contact us or come on in to our Lilyfield showroom, just 10 minutes drive from the Sydney CBD and experience the SLH difference.
Let customers speak for us
@slh_furniture on Instagram